The 2016 horticultural lighting market (i.e. system level) represented a business of about US$3.1 billion, which should grow to approximately US$8.6 billion in 2022.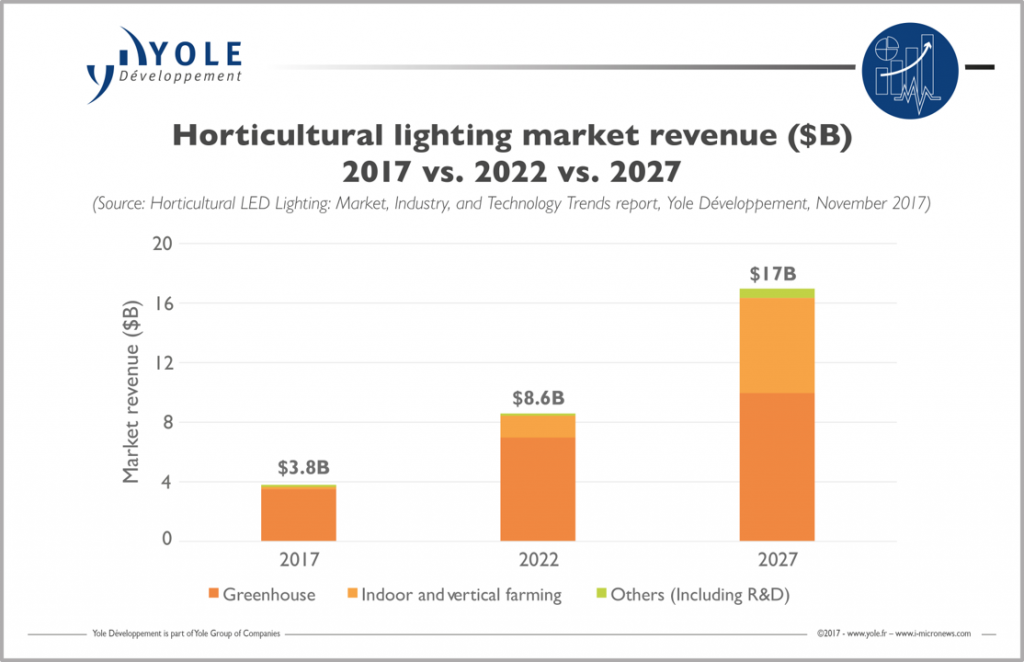 A new Horticultural LED Lighting report: Market, Industry and Technology Trends was published on November 23, 2017 by Yole Development and PISEO.
Through this new report on LED technology and market, the market research and strategy consulting company Yole Développement and its partner PISEO offer an analysis of the application, technological, industrial and economic aspects of lighting LED for horticulture.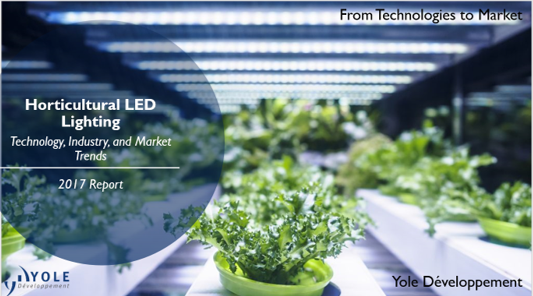 This report provides an analysis of horticultural lighting applications and technologies, and details the function of grow lights and different light source types, as well as current and emerging/new applications.
The benefits of specific LED characteristics on farm yields are analyzed and the report details opportunities by application and region. It also shares the technological offer and the industrial trends.
Objectives of the report
Offer an understanding of the overall horticultural lighting landscape
Review all of horticultural lighting's applications, with insights into grow-light principles, functioning, and associated metrics (PPF, PPFD, etc.)
Analyze horticultural-lighting market drivers by application and region
Assess technology and industrial trends, with insights on each
Provide a glimpse of how the market will develop in the coming years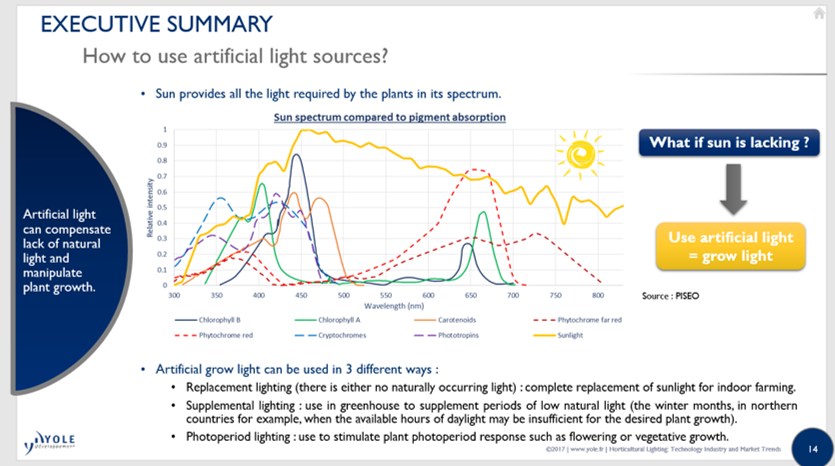 To characterize horticultural LED lighting, do not hesitate to contact us.