The thermal imaging market and the importance of algorithms and testing in microbolometers
– Interview with Seek Thermal, Yole Développement and PISEO –
After an eventful 2020 and the huge success of EBT/EST cameras, the thermal imaging and sensing market is balancing out, showing signs of resistance. Although the market in 2021 contracted slightly due to the decline of EBT/EST camera sales and the return to some normality, it is now settling north of US$6 billion and expected to reach more than US$8.7 billion by 2026.
Currently, a new tailwind is blowing for traditional applications, such as thermography (building/utility inspection, predictive maintenance, etc.), PVS, surveillance, firefighting, drones, etc., that are recovering from last year's effects and are expected to continue growing strongly in the next few years. These data have been extracted from Yole Développement (Yole) report: Thermal Imaging and Sensing 2021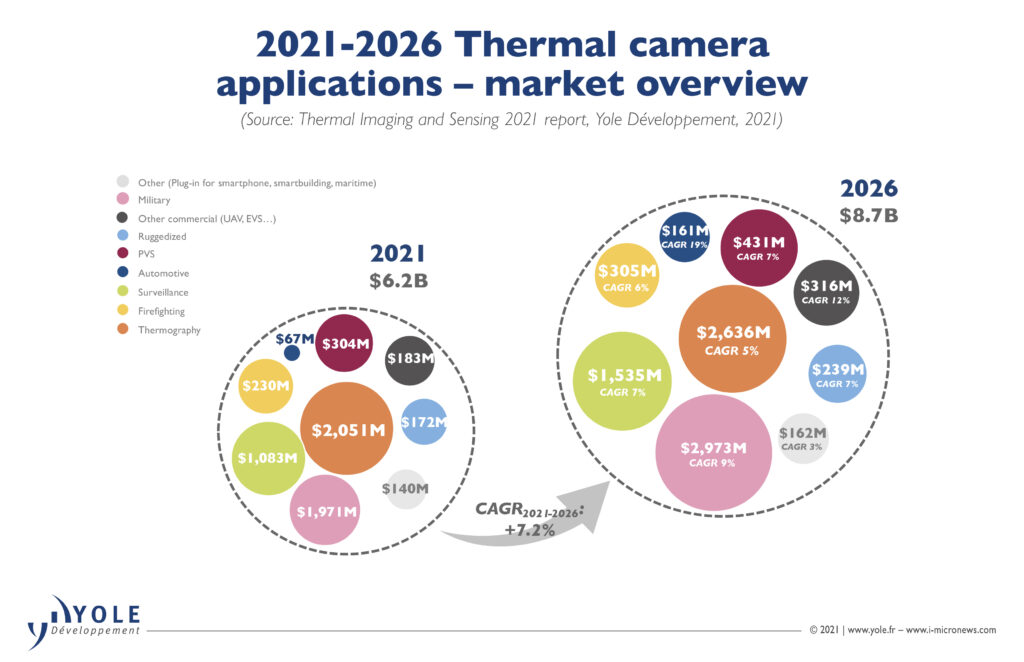 In addition, the marketplace for thermal imaging cameras and modules is expanding rapidly with a multitude of products on offer. Image processing and associated correction algorithms are gaining more attention since they enable better camera performance. There is, therefore, a need for users, integrators, and sensor manufacturers to be able to discriminate between available products based on accurate and independent assessments of their performance and features. Yole's partner, PISEO, is working to assess independently as a 3rd party the behavior of the bolometric image sensor embedded in cameras or modules. One of the cameras that PISEO tested comes from a leading player in the thermal imaging industry, Seek Thermal: Seek Thermal S309SP Camera Core Performance Analysis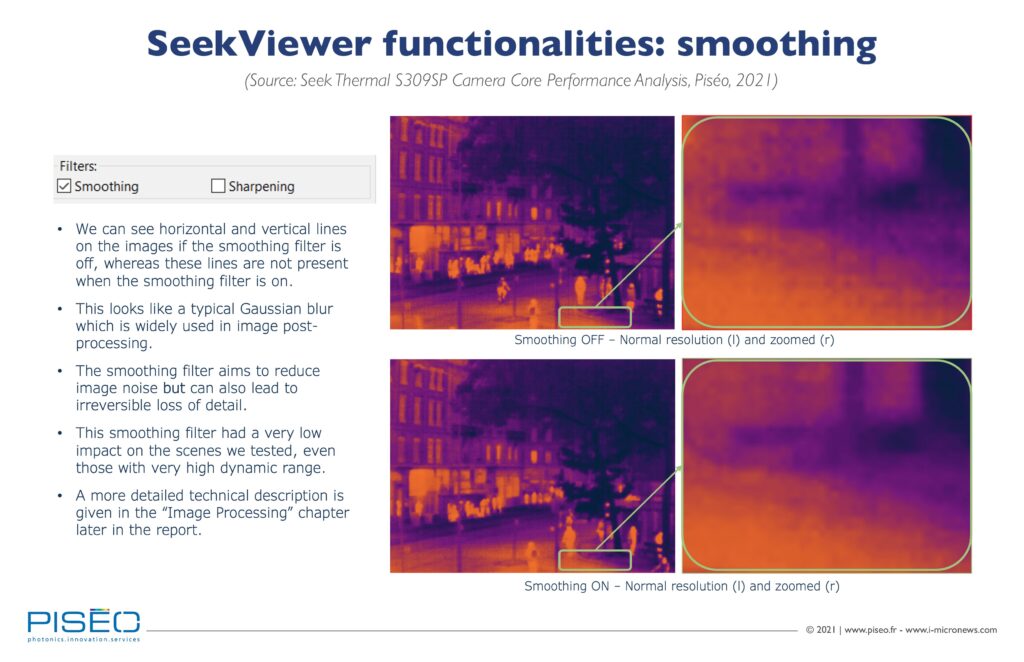 In order to better understand the position of the company and its strategic view on the market, as well as to discover more about the testing and characterization protocol, Joël THOME, Lionel ARTYNIAN from PISEO and Dimitrios DAMIANOS from YOLE decided to sit down and chat with Mike MUENCH, CEO of Seek Thermal.