Visible camera modules for barcode reading applications are widely available. However, these products, which combine a lighting function and an imaging function, must be regularly updated in order to reduce their costs.
At the request of their Client, PISEO experts have carried out cost reduction work by modifying the architecture of the module and by adapting the microlenses of the camera lens.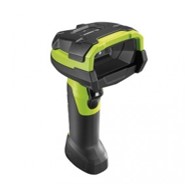 Definition of the optical system archictecture for both illumination and detection functions.
Component search and selection.
Optical simulations by use of ZEMAX.
Spectral optimization.
Optical design of micro-lenses.
Costing.
Support to customer for the selection of the camera module maker, audit in Taiwan.