At the request of WE-EF, PISÉO has designed and developed a specific silicone lens incorporating silicone freeform surfaces. The advantage of freeform lenses is that they allow excellent control of the luminous flux.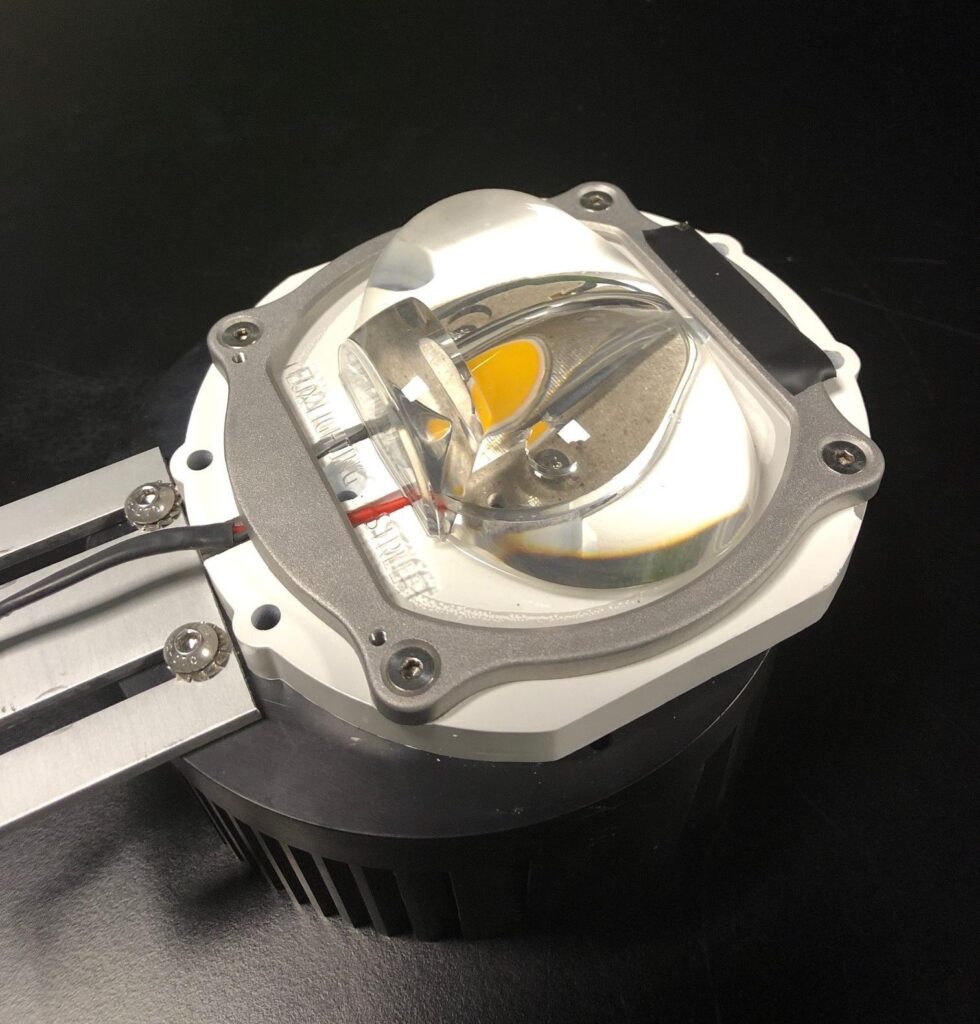 In public lighting, it is possible to optimize the distribution of the illumination on the ground in order to space the luminaires as much as possible while guaranteeing excellent uniformity.
Freeform lenses are also very useful in automotive lighting or imaging to miniaturize the systems.
To develop a brand new freeform optic to be used with CoB light sources of different dimensions.
Specification of the application requirements (illumination level, uniformity, LOR, cost).
Surface design (freeform) with Rhino3D.
Simulation by use of LightTools.
Optical design with LightTools et delivery of 3D model.
Lens manufacturer proposal (eastern Europe).
Industrialization support.
First-Off-Tool samples evaluation by use of goniophotometry.
Product qualification by use of PISÉO's LMT goniophotometer (final ies files).